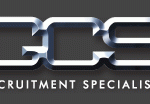 Good Morning,
I just wanted to take an opportunity to introduce myself and the new Software Engineering contracts consultant here at GCS.
As I?m sure you are aware we are market leaders in the local area and consistently supply to the best clients in the Thames Valley and surrounding areas. I intent to not only continue that trend but expand our reach within the market.
The new financial year is looking promising in the industry and I feel we can be extremely optimistic about the current buoyancy, and what I feel will soon be a boom in the market place. Constantly looking ahead and together with talented candidates like yourself I am looking to be one step ahead in relation to the following:
? Movement in language trends
? Which Sectors are moving
? Client expectations on candidate skill sets
? How will changes in legislation effect the industry
That in mind I feel now is an ideal time for me to make contact with you and find out a bit more about what your current situation is, where you would like to be, and what your own thoughts on the market place are.
Please feel free to give me a call or email me your thoughts to help us build a successful relationship. Alternatively I would be happy to give you a call at your request.
I look forward to working with you in the near future.
Kind regards
Chris
Chris Wilson | Engineering Specialist | GCS
t: +44 (0)118 956 3900 | e: chris.wilson@gcsltd.com
Follow GCS JOBS on Twitter at http://twitter.com/GCSJobs"> style="FONT-FAMILY: 'Times New Roman','serif'">twitter.com
Best Company to Work for Award – Thames Valley Business Magazine Awards 2010
Business of the Year Award – Thames Valley Business Magazine Awards 2010
Members of the Thames Valley 250 – A listing of the top private companies in the region
The Best Recruitment Company to Work for ?10-40 Million Award – Recruitment International Awards 2010
Awarded 3-Star Status in the Best Companies Accreditation 2010
? Consider your responsibility to the environment – think before you print!
___________________________________
GCS Recruitment Specialists Ltd. Company Registration No. 05609278
Registered Office: Wesley Gate, 70-74 Queens Road, Reading RG1 4AP
Tel: 0118 956 3900 Fax: 0118 959 4554
London Office
Tel: 020 7710 4141 Fax: 020 7710 4151
Apologies if you have received this email in error (if you have more than one identity, please inform us). Please respond to [email protected]
Visit http://www.gcsltd.com for information regarding our services and our latest jobs.
Visit http://www.gcsltd.com/furniture/gcspreplacementterms.pdf for our standard Candidate Terms.
GCS does not accept legal responsibility for the contents of this message. Any views or opinions presented are solely those of the author and do not necessarily represent those of GCS.
GCS complies with the provisions of the Data Protection Act 1998 and expects the recipient of this email and any attachments to do so in respect of the contents. GCS will not accept responsibility for any failure by the recipient to comply with the requirements of the Act in respect of any communications sent by GCS to the recipient.
Email:

[email protected]

| Tel: + 44 (0) 118 956 3900 | Fax: + 44 (0) 118 959 4554
Privacy Policy
© GCS Ltd 2008. All Rights Reserved.
To unsubscribe from this mailing list click the link below:

Unsubscribe